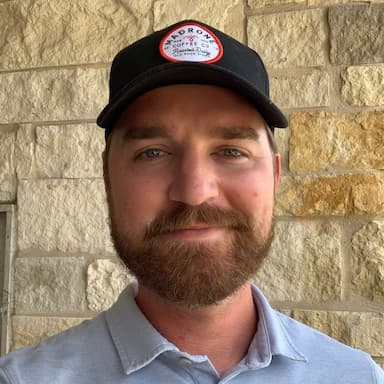 Austin, TX, USA
11 years of experience in software engineering
Specializations: Full Stack, DevOps, Engineering Management
Latest Endeavors: Founder at STIO & Spark School
Recognition: Reimagined PlanGrid's capabilities for a 1,000-employee contractor within 18 months (Web Demo) (iPad Demo)
---
Experience Overview
Building LLM Tools
Engineer & Innovator | Jul 2023 - Present
Tool Development: Crafted a suite of tools, including an LLM writing aid, a tailored SEO site generator, and an outbound email list builder.
Practical Application: Consistently integrating LLM tools into regular development cycles, maximizing efficiency.
STIO
Founder | Jan 2020 - Jul 2023
Strategic Leadership: Steered product development, targeting construction and B2B wholesale sectors.
Innovation: Successfully rolled out a robust PlanGrid alternative, transforming operational workflows for a substantial contractor clientele.
(PlanGrid Clone Web Demo) (PlanGrid Clone iPad Demo)
Spark School
Founder | Jan 2017 - Jan 2019
Community Building: Fostered a thriving web development ecosystem, engaging over 15,000 tech enthusiasts.
Educational Impact: Wrote an in-depth 200-page instructional guide; proudly mentored and ushered multiple students into esteemed full-time development positions.
SumoMe
Full Stack Software Engineer | Jan 2016 - Jan 2017
Scale Mastery: Played a pivotal role in ramping up the platform, accommodating millions of active monthly users with seamless performance.
Carfax
Full Stack Software Engineer | Jan 2014 - Jan 2016
Technical Leadership: Championed backend advancements, holistically focusing on optimizing database efficiency and architecting scalable system structures.
Yelp
Full Stack Software Engineer Intern | Jan 2013 - Jan 2014
User Experience: Spearheaded a refined search interface overhaul, resulting in a tangible uptick in user engagement and satisfaction.
---
Education
Missouri University of Science and Technology (Jan 2014)
B.E Computer Engineering (Incomplete)
Left to pursue real-world software engineering opportunities but gained valuable hardware knowledge.
---
Technical Expertise
Advanced: React, React Native, AWS, Distributed Systems, Docker, Software Architecture
Intermediate: iOS, Android, PostgreSQL, TypeScript, Python
Core: Frontend (React, CSS/HTML), Backend (Docker, Node, Python), DevOps (Docker, Kubernetes)
---
"I am passionate about leveraging my software engineering skills to craft innovative solutions. I thrive in startup environments, valuing flexibility and the freedom to tackle complex problems with creativity. One of my most cherished projects was constructing a PlanGrid alternative for a prominent construction company, where I managed everything from ideation to code."
---
Career Aspirations
Product Business: Solve tangible problems with tech-driven solutions
Real Estate Development: Commercial, industrial facilities and apartments
Manufacturing: Innovate in manufacturing operations and material science
"I see opportunities in every challenge and believe my technical expertise combined with a problem-solving mindset sets me apart. If my journey resonates with you, I'd love to hear from you."
---